Providing Masonry Work | Brick & Stone Pointing | Patios | Step Work and more in the Philadelphia Neighborhoods and Nearby Suburbs…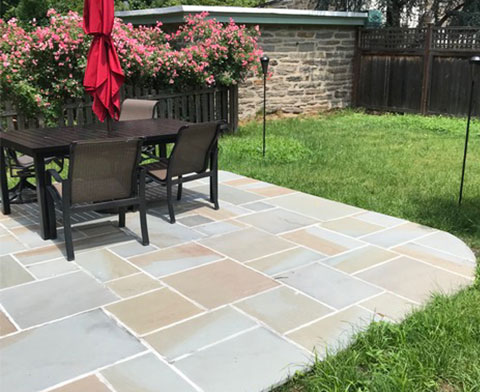 We do brick and stone pointing, including re-pointing stone foundation walls. We install flagstone patios and walkways. We do stucco restoration. We install Belgian block and cobblestone aprons and driveways. We build and restore stone and brick columns. We do basement wall restoration. We prep, form, pour, and finish concrete sidewalks, walkways, and patios. We create masonry openings in exterior walls and install I-Beams and work with structural engineers, who supply drawings with load-bearing specifications. We obtain all necessary permits. We install angle iron above windows. We build and restore retaining walls. We do both masonry restoration and new construction.
We are experts at Masonry, Stone & Stucco work.  We are experienced caring craftsmen who love what we do.  We think you will too!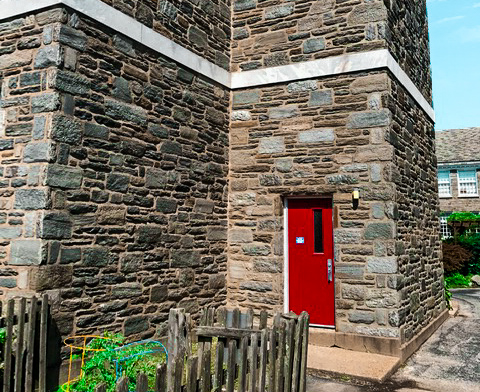 Stone Pointing
We take care to fix deteriorating stone pointing and repair it to look better than new.  We make sure to do the job right the first time to avoid future problems.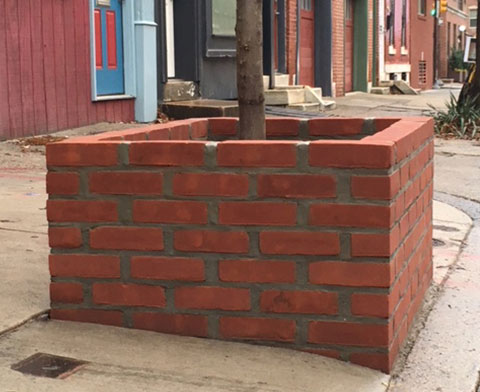 Brick Pointing
We can spot point or completely re-point your brick mortar to add decades of trouble-free enjoyment to your home, fix leaks, and make your home stand out from the crowd…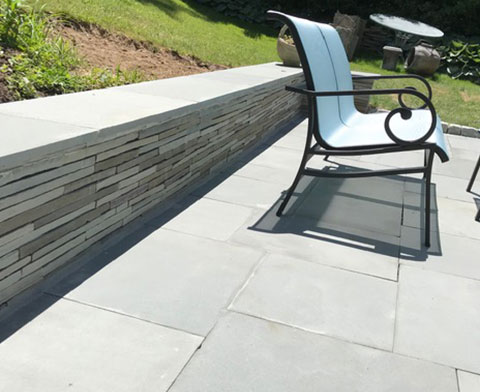 Flagstone Patios
We love seeing our customer's excitement as their new flagstone patio is completed and ready for that first use.  We work with you to design and build the perfect patio for your space.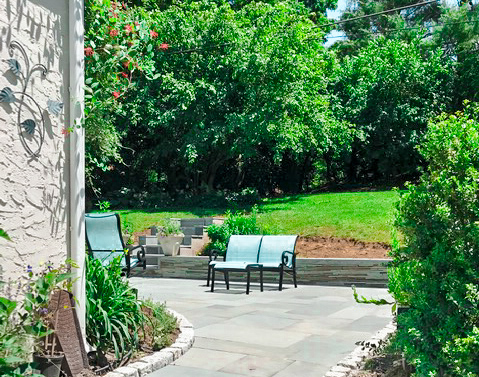 Flagstone Walkways
We are experts at restoring or replacing walkways with flagstone. We can build a new flagstone walkway or pre-pour and finish a new concrete walkway for you.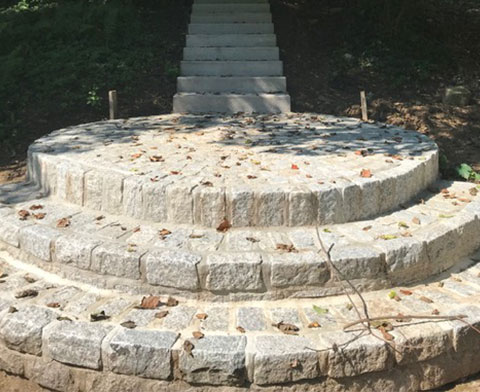 Steps
Installing new or repairing existing steps is one of our favorite jobs.  We provide expert craftsman level work for all your step work.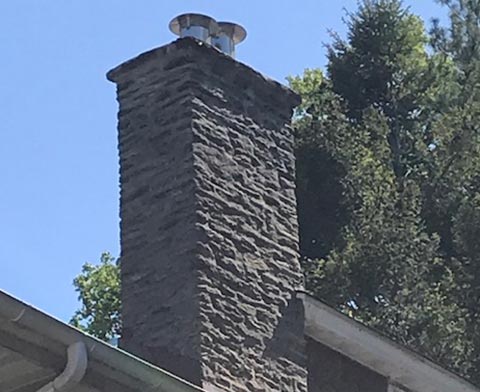 Exterior Chimney Restoration
Chimney restoration is both an aesthetic and a safety issue.  Having a well-maintained chimney exterior will also add to the value of your home.  We have the know-how and experience to get the job done safely and correctly.
Additional Services
We provide a full range of services for all of your Masonry and Stone and Brick Work & Stucco needs. Below are some of our more popular services.  If you do not see what you are looking for please ask us!
Brickwork
Chimney Caps
Concrete Driveways
Concrete Work
New construction
Masonry restoration
Structural work
Sidewalks & Walkways
Patios
Lintels
Chimneys
Driveways
Columns

Masonry Openings
Flagstone
Stucco
Brick
Stone
Cobblestone
Retaining walls
Basement Wall Restoration
Check out some reviews from a few of our many happy customers!  Nothing makes us happier than knowing our customers love our work!
"These craftsmen produce high-quality results with efficiency and the most considerate manners."
"I get so many compliments on the flagstone walkway that Blue Stone Masonry did for me. They did a great job."
"Blue Stone Masonry did a fantastic job repointing our 130 year old foundation wall. They were a pleasure to deal with and accomodating to our schedule. I highly recommend them!"
"We were super happy with Blue Stone Masonry's professionalism and the high quality of work. They helped us assess a couple of stucco problems on two different houses we were considering buying and then repaired the crumbiling stucco on the property we wound up purchasing, and stuck to the original estimate - very appreciated by a first-time homeowner."
"I've never needed a mason before but was referred to Blue Stone by a home inspection engineer. We had Zach and the crew out to do some stone pointing work and to install a small flagstone patio. Everything was as expected and the final product is nice. Zach and his crew were always on time, accommodating, and very responsive. I also felt the prices were fair based on estimates from some other local companies- and the job did not go over the quoted price. Overall, I would recommend Blue Stone and would use them again if I needed masonry work."
Out of all the companies/people I've worked with in the past on our old house (and there have been a lot) Blue Stone Masonry is by far the best and most pleasant to work with! I really appreciate the reliability, timeliness, and communication. Just superb.
Contact Us
Get In touch below. Ask Any Question or Start a Free Quote